Price

RM21.50

Product SKU
DDM1005
Brand
DDODDOMAM
Availability
In Stock
Quantity
Description
For 10 months old and above
Savor seaweed the original way!
Organic and HACCP certified.
100% organic Korean seaweed.
Premium grade seaweed without any fishy taste.
Naturally delicious without any seasoning.
Conveniently packed with resealable zip lock bag.
Perfect size to bring along as shopping, dining or traveling snacks.
Ingredients: Organic Korean Seaweed 100%
Storage: Avoid direct sunlight and high temperature and humidity, keep in cool dry place. Even within expiry date, once opened, please consume as soon as possible.
How to enjoy DDODDOMAM Seaweed?
1. Squeezy Seaweed Onigiri
Crush DDODDOMAM Organic Kids Seaweed into small bite-size pieces and mix with warm rice and other ingredients such as ground anchovies to make onigiri rice ball for children!
2. Warm Seaweed Soup
Create a nutritious seaweed soup by adding crushed DDODDOMAM Organic Kids Seaweed into anchovy broth and boil it with vegetable.
3. Rolled Egg Roll
Grease a frying pan with oil, spread a thin layer of lightly beaten egg, add DDODDOMAM Organic Kids Seaweed on top and voila - a seaweed egg roll is ready!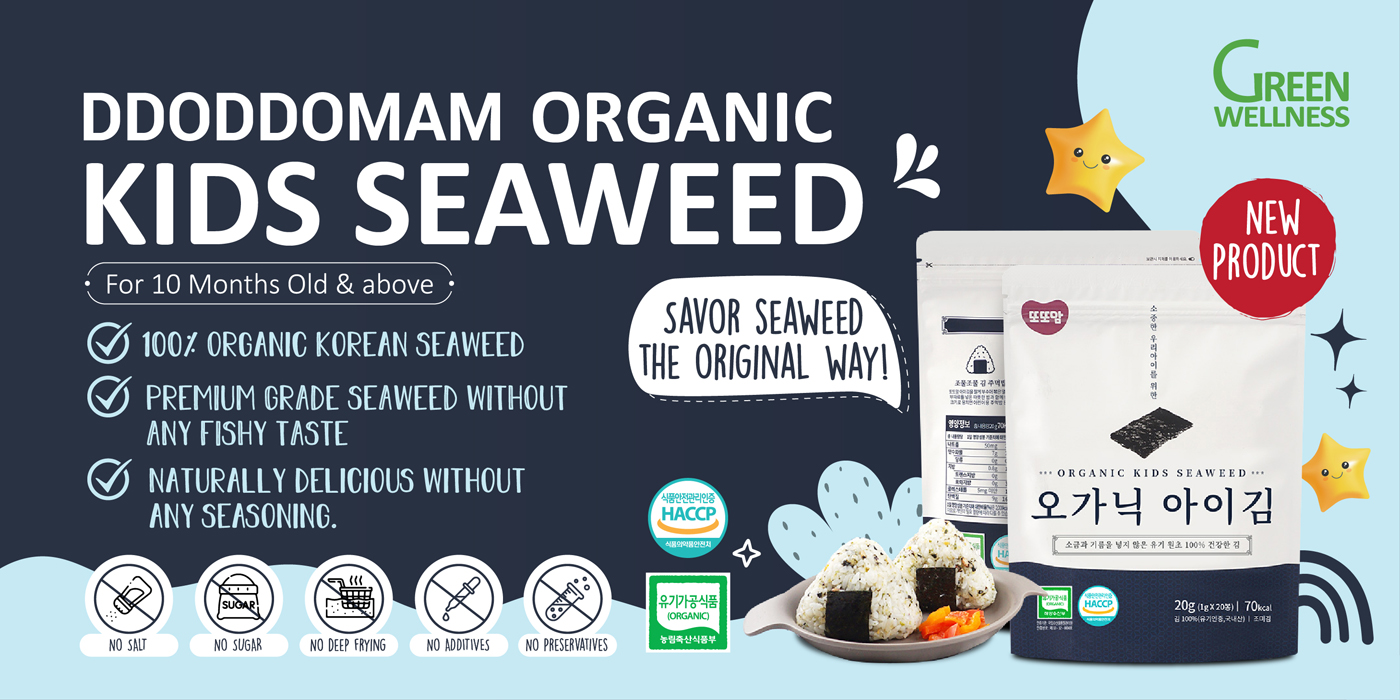 Reviews (0)
view all
back