Description
Organic Shaped Puffs
Introducing Ocean Series Cutie Puffs by Gnubkins – the yummiest way for your little ones to explore the ocean world! We're all about giving your kids the good stuff, and these puffs are no different.
They're made with real, organic ingredients, and sparks your child's interest in ocean creatures and wildlife. Dive into a world of taste and learning with Ocean Series Cutie Puffs today!
• Cute and unique dolphin shape
• Convenient packaging with 4 mini packs in 1 box
• Made with organic wholegrains!
• Made from 100% real pumpkin and carrot
• Melts in the mouth
• No artificial colours or flavours
• No added salt or sugar
• Baked, not fried
This snack is suitable for kids who are able to sit upright, grasp and chew. Do not leave your child unattended while eating.
Weight: 32g, 4 servings.
Usage Instructions: Keep in cool and dry place.
Pumpkin & Carrot Ingredients: Organic brown rice, corn flour, pumpkin, rice bran oil, carrot, bicarbonate of soda
Strawberry Ingredients: Organic brown rice, corn flour, strawberry, rice bran oil, bicarbonate of soda
Apple & Broccoli Ingredients: Organic brown rice, corn flour, apple, rice bran oil, broccoli, bicarbonate of soda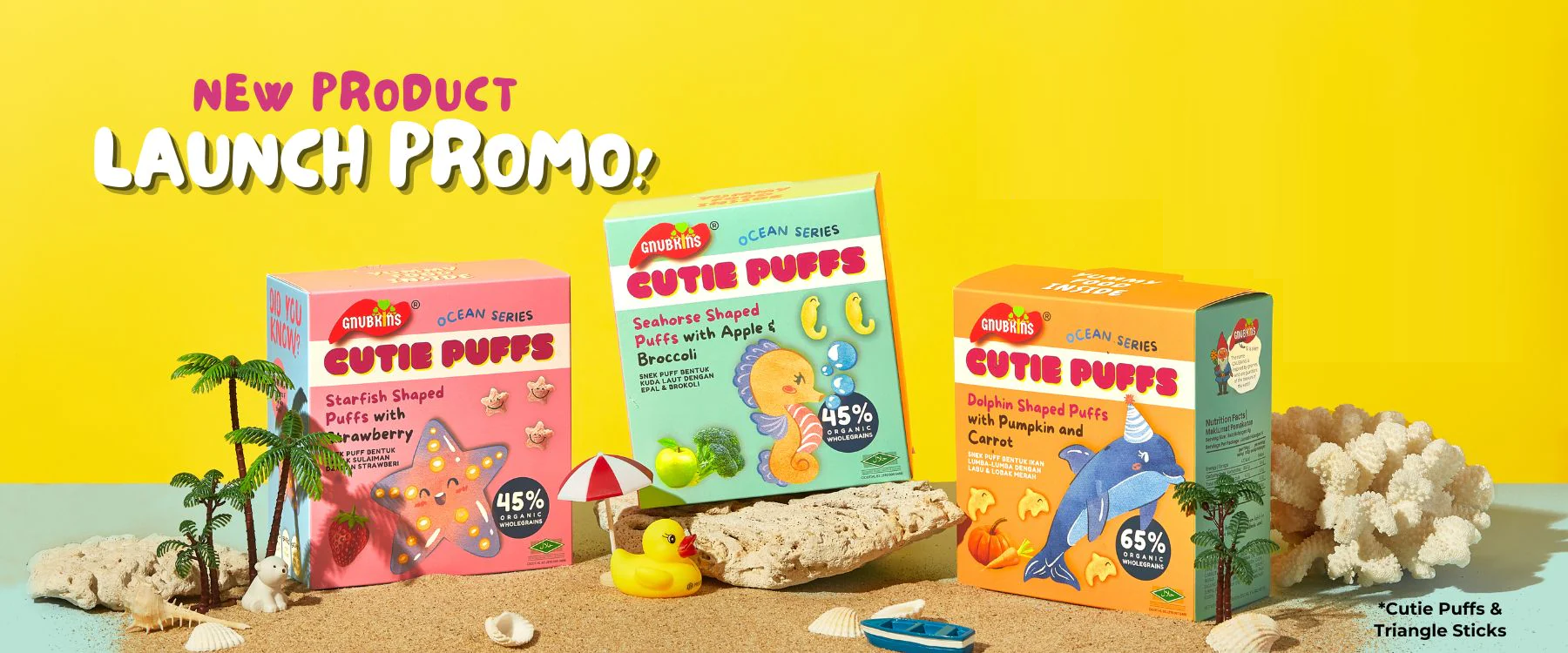 Reviews (0)
view all
back