Price

RM1,799.00

RM2,699.90

Product SKU
CHC1020MGY
Brand
Chicco
Availability
In Stock
Shipping
Quantity
Description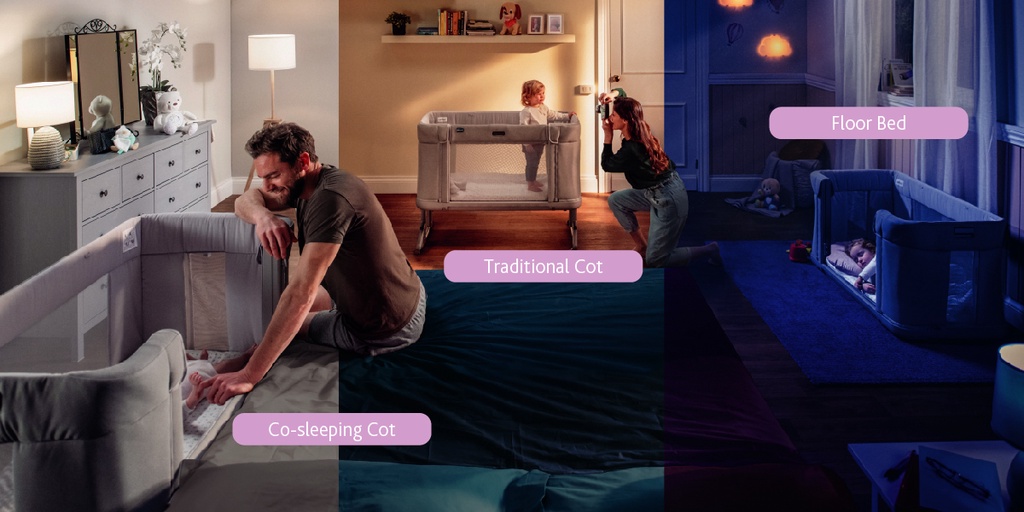 Next2Me Forever stands out as the clever 3-in-1 solution for better, more restful and calmer sleep for parents and babies. It can be used from birth up to 4 years old / 22kg with 3 different configurations: co-sleeping cot, traditional cot and floor bed for toddler.
1. Co-sleeping cot: birth to 22kg
2. Traditional cot: birth to 22kg
3. Floor bed: 18 months of age to 22kg
● Can be used up to an age of 4 years
● Patented security system
Chicco Next2me Forever is equipped with a patented safety system that prevents the side rail from remaining lowered when the cot is not secured to the parent's bed using the straps. This system allows safe and correct use of the cradle in all configurations.
● Child bed mode on the floor
Switching from one configuration to another does not require any equipment. Chicco Next2me Forever quickly turns into a floor bed by removing the feet and lowering the wall. This configuration promotes autonomy for toddlers, they are free to get in and out of the bed anytime.
● Air circulation
Mesh windows on the 4 walls of the cradle to promote air circulation inside the bed.
● Fits most beds
Adjustable in height to 11 positions and foldable legs to easily adapt to parents' beds.
● Tiltable
The cradle can be tilted to several positions to help baby digest and ease his breathing if a nose is caught.
● 4 Multi-directional wheels with breaks
They allow the cradle to be moved around the house effortlessly.
● Accessories include
Mattress and Harness kit for attaching to bed
Reviews (0)
view all
back